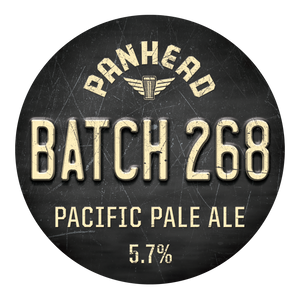 Batch 268 Pacific Pale Ale 1.25L Rigger
Pick up available from Panhead Brewery in Upper Hutt.

Nationwide shipping available Monday - Wednesday.
Wellington area shipping available Monday - Thursday.

STYLE
Pale Ale
ABV
5.7%
Expect bright, zesty orange and lemon aroma, with pineapple and tropical notes in the background with flavour that is juicy, pithy, and packed full of citrus. The finish is crisp and dry with just enough body to carry the hoppiness.