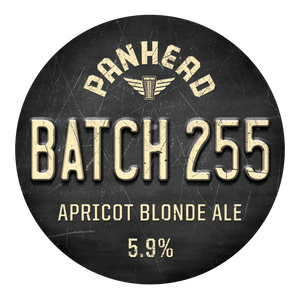 Batch 255 Apricot Blonde Ale 1.25L Rigger
Pick up available from Panhead Brewery in Upper Hutt.

Nationwide shipping available Monday - Wednesday.
Wellington area shipping available Monday - Thursday.

STYLE
Blonde Ale
ABV
5.9%
Fresh, tart apricot on the nose with subtle clove and other stone fruit in the background. Initial flavours of sweet apricot and peach are contrasted and balanced by a slightly tart, dry finish.