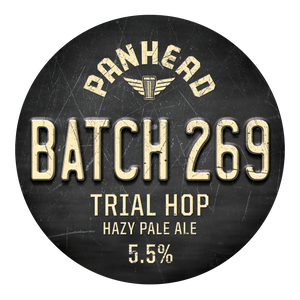 Batch 269 Trial Hop Hazy Pale Ale 1.25L Rigger
Pick up available from Panhead Brewery in Upper Hutt.

Nationwide shipping available Monday - Wednesday.
Wellington area shipping available Monday - Thursday.

STYLE
Pale Ale
ABV
5.5%
Grass, pine and pithy grapefruit dominate the aroma.
The flavour is soft and juicy with distinct pine and citrus notes cutting through.
The finish is reasonably dry for the style with moderate bitterness providing good drinkability.