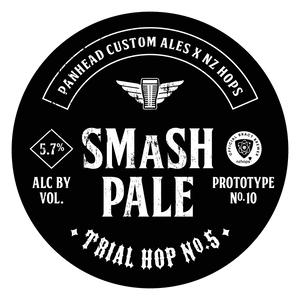 Prototype No.10 SMaSH Pale 1.25L Rigger
Pick up available from Panhead Brewery in Upper Hutt.

Nationwide shipping available Monday - Wednesday.
Wellington area shipping available Monday - Thursday.

STYLE
Pale Ale
ABV
5.7%
Pours golden and clear with a bright white head.
This hop exhibits soft stone fruit, with pine and citrus.
A medium body and dry finish with moderate bitterness make this a real easy-going beer.